L'art de la table was the jury's favorite project and won the Prototype exhibition at Interior Design Show In Vancouver.
IDS Sept 26-29 2019 Vancouver
Our new project L'art de la table will be part of the Prototype Exhibition at Interior Design Show in Vancouver, Canada.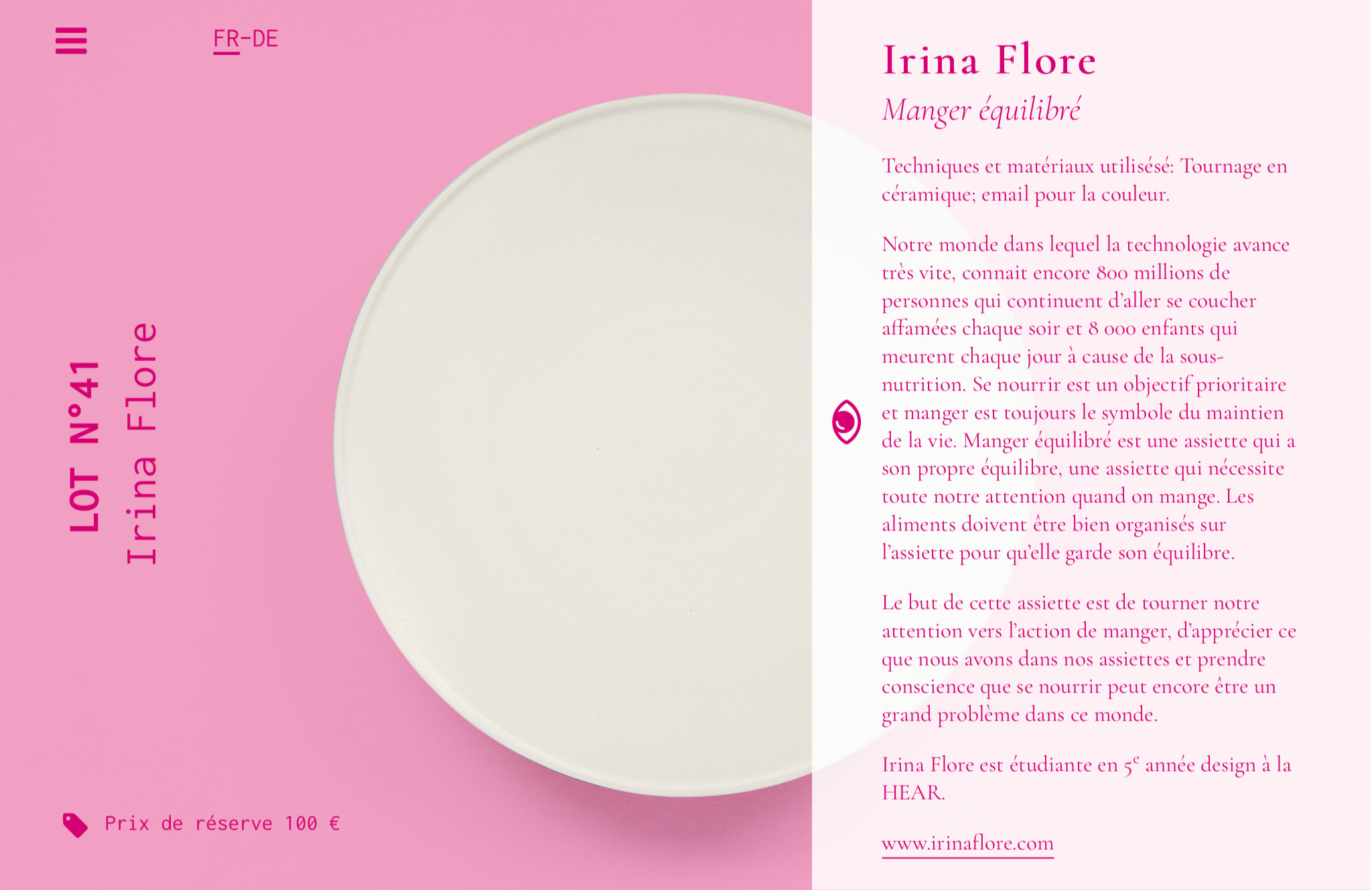 Action Against Hunger Exhibition
Assiettes contre la faim, exhibition and auction
The department of Design at Haute Ecole des Arts du Rhin invites Rhénanie to communicate with its students on the theme of blue decor in ceramics.
Exhibition Tableland at Council of Europe
Tableland was exhibit between 03/04/2017 to 28/04/2017 at Council of Europe in Strasbourg, France. The project has been selected for 2017 exhibition in one of the exhibition areas within the Council of Europe, after participating to a competition.
New article about Tableland
Article about the Tableland exhibition at the European Council in lastrasbourg.ro
at Alsatian Museum
Lucia– Lumiere de Noel- Exhibition at Alsatian Museum 2015-2016
Ensemble c'est tout wins the competition
Article about Ensemble c'est tout in Derniers nouvelles d'Alsace
*In collaboration with Mathilde Rébillard
Les delices de l'hiver at Alsatian Museum
This work was presented at the Alsatian Museum exhibition "Les delices de l'hiver" in 2014-2015. This project won the design competition. Now part of the Alsatian Museum's collection the project will remain exposed there.
Couronne de l'Avent
Our project on the cover of the newspaper Derniers nouvelles d'Alsace.